This 3.5ton diesel forklift with original JAPAN Mitsubishi S4S engine, automatic hydraulic transmission,triplex 5m mast, solid tire/Ramjet overhead gua Lamp shade protection frame /Tilt cylinder dust shield.
The Diesel Forklift 3.5Ton uses Japan shimadu hydraulic system and USA Eaton steer gear, Which will give forklift longer stable hydraulic system performance, customer can easily repair in local.
The details determine the quality, we uses Wide back mirroe/Led light/Warning lights/Luxury waist support seat/Cooper tank/Lamp shade protection frame /Ramjet overhead guard/ /Tilt cylinder dust shield to this 3.5ton forklift
We can customize forklifts according to our customer`s demands, in order to meet their different needs in different working conditions. For example, we can install all kinds of attachments, like paper roll clamp, bale clamp, block clamp, side shifter, fork positioner, carton clamp, cabin, etc.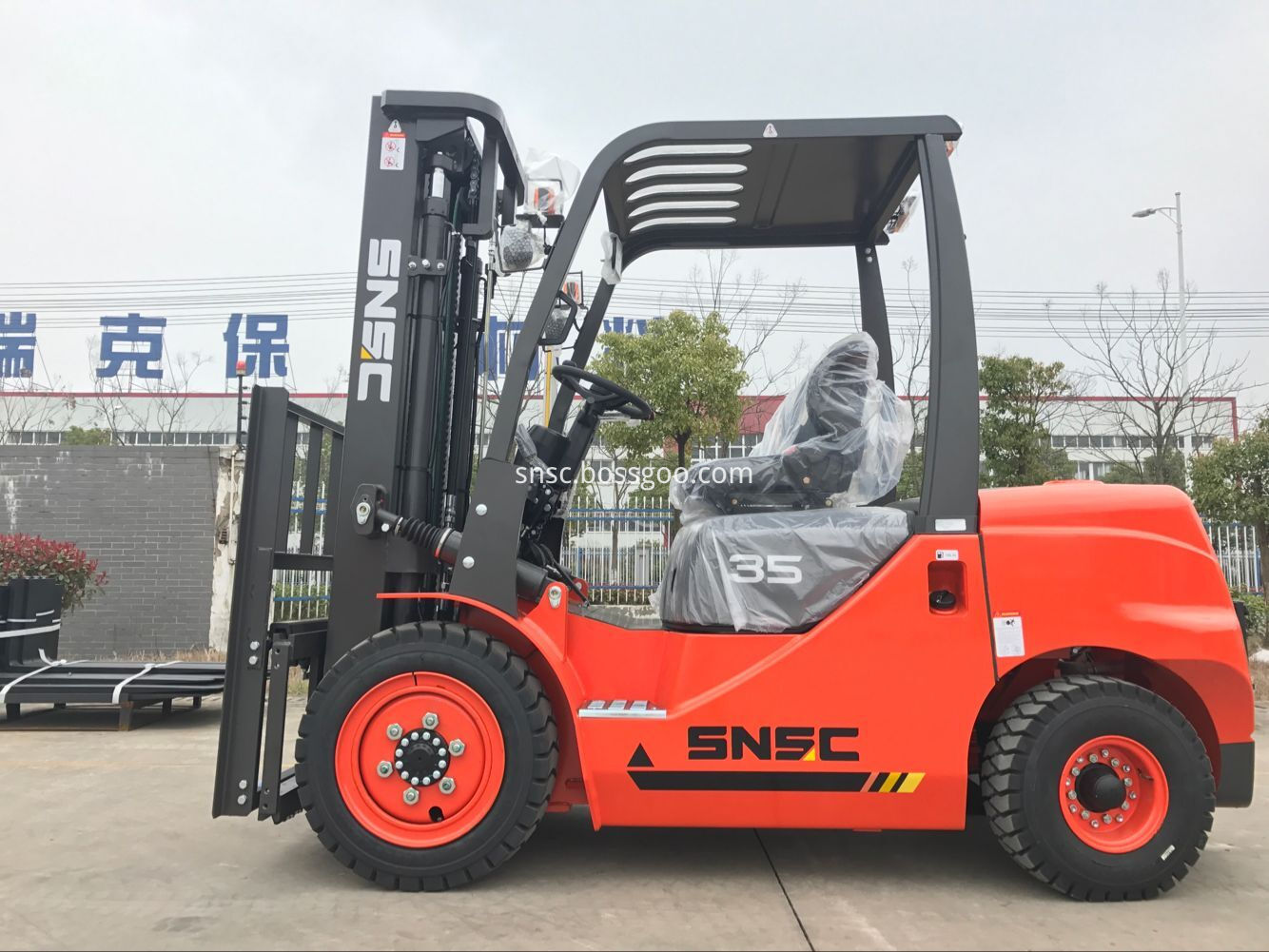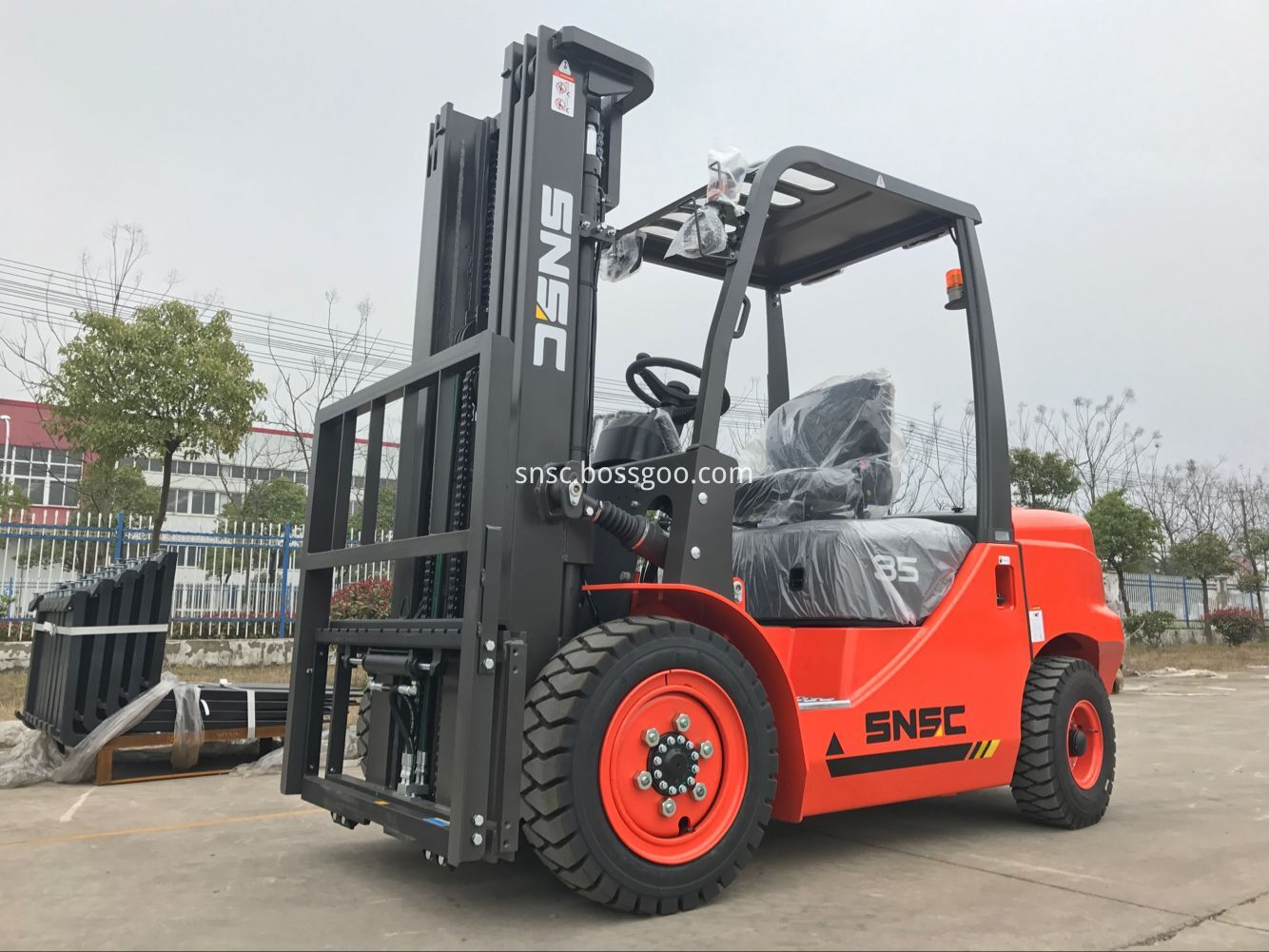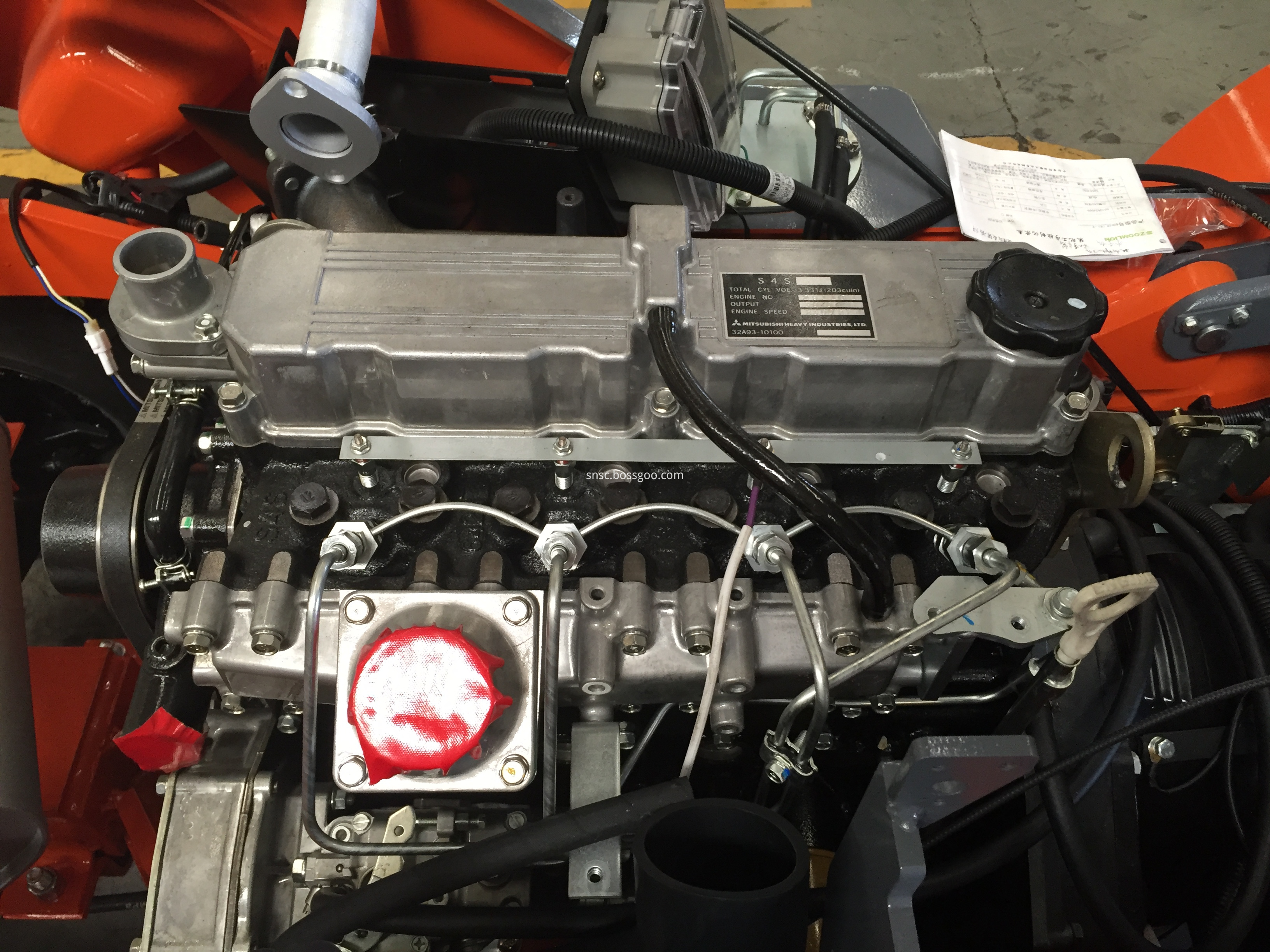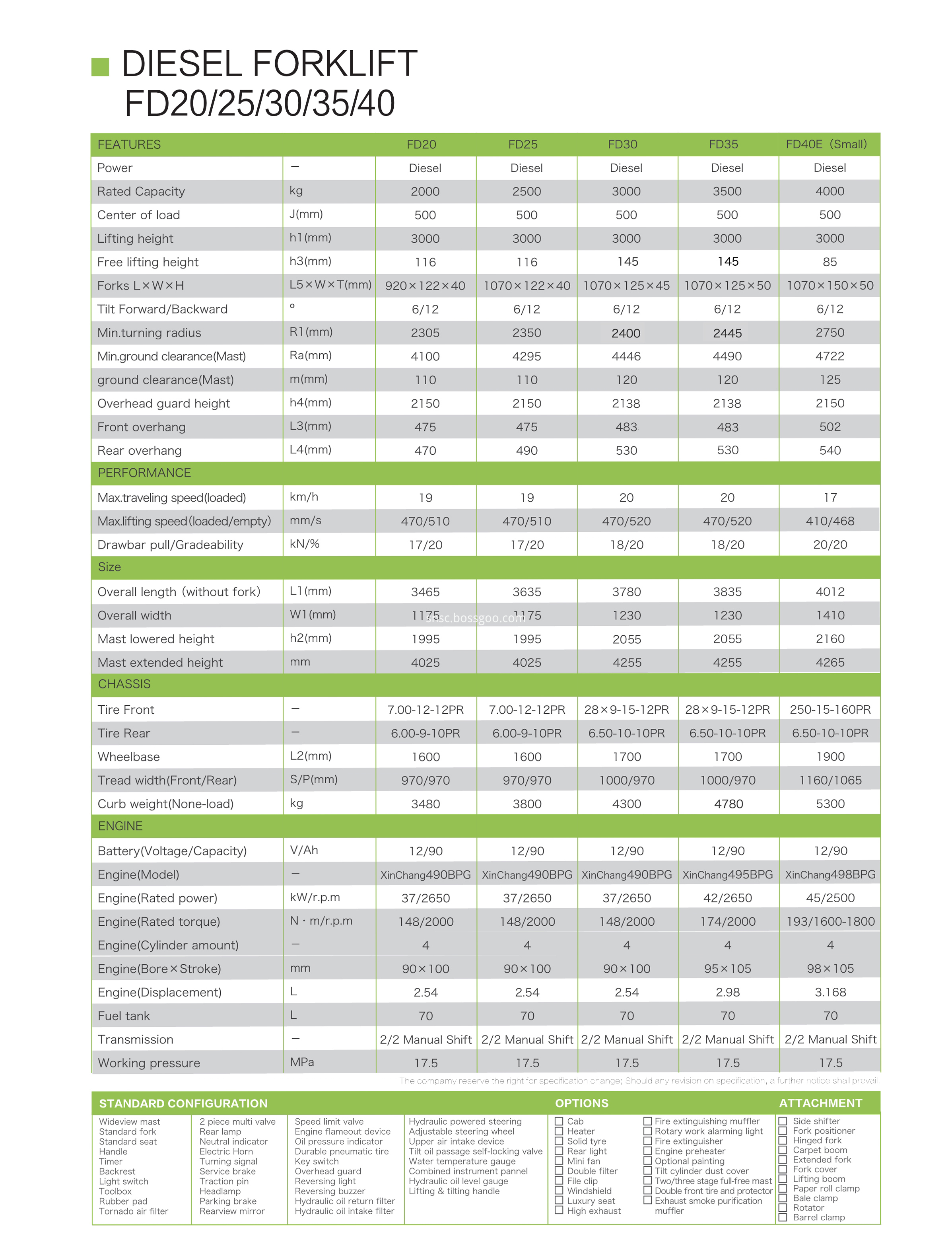 3tons diesel forklift uses automatic transimission with finger, make your work very comfortable and efficient. If you like hand transmission or mechanical transmission, price will be much more competitive.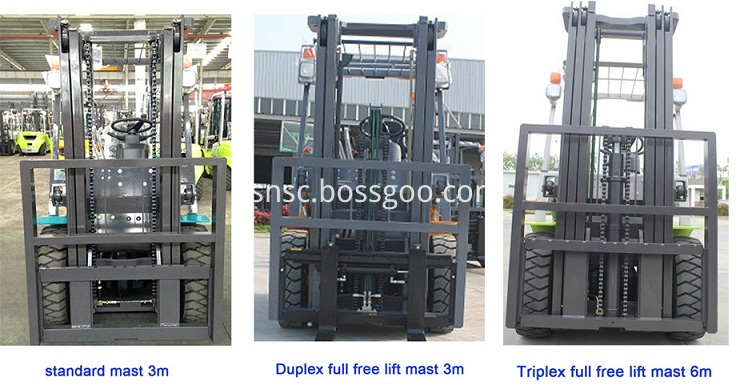 Our 3 ton diesel forklift used standard 3000mm lifting height duplex mast,But we can also do different lifting height mast according customer's
different working condition, eg: 3-4m duplex full free mast/ 3.6-6m triplex full free mast and others. if you want to work in container, you'd better choose triplex mast 3.6-4.8m liftinh height.
PACKING & DELIVERY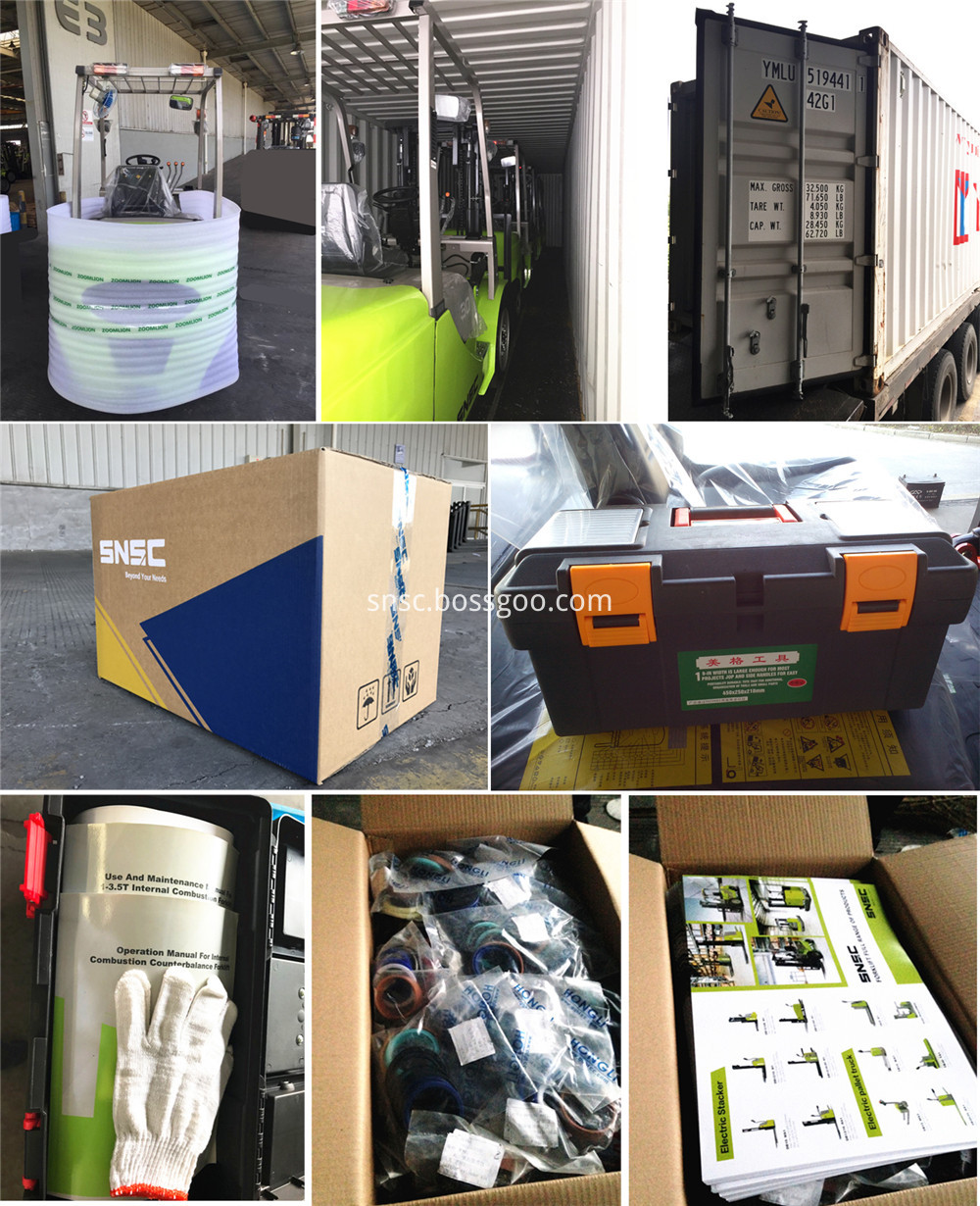 Covered Forklift In Container Shipping with Tool Box, Forklift Catalogue, Gloves and Forklift Operation and Maintenance Manuals, Spare Parts together.

Forklift Warranty Time period for SNSC Forklift is 15 Months or 2500 Working Hours begins from the forklift arrival date of oversea port, deponds on which come first.

Packaging&Shipping 1*20'GP - 2 Units, 1*40'GP - 4 Units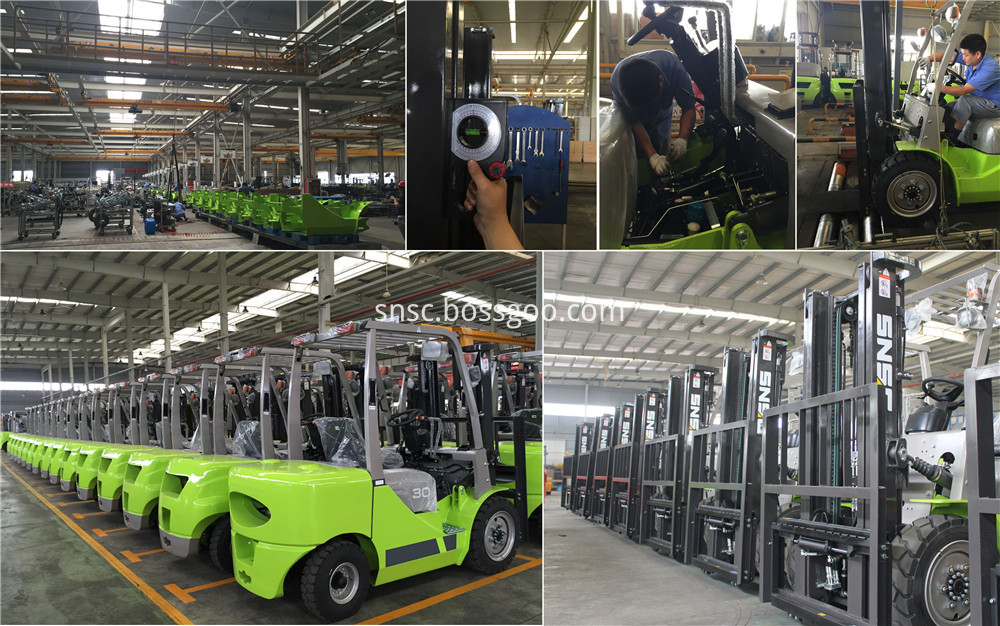 We are first calss in Chinese forklift truck manufactures and top 20 in the world,with 130,000 square meters production area,over500 employees,30,000 units forklift truc production capacity per year ,5000 sets export volume

Our R&D research is in Britain, and we invested over 600 million in forklift factory, use advanced equipments to realize over 90% automatic production.
Every forklift part is self produced; we have 5 series and over 200 models to meet customers` different demands, we can do all kinds of lifting height mast according your different working conditions.